General News
Sad News: An Okada Rider Crashed To Death At Ewutu Senya District.
The fight against road accidents has been a very dicey one. Just as the country believes the fight is being won, then something happens. The past few weeks have seen some serious roads accidents claiming many lives with others sustaining various degrees of injuries. Education about how to reduce or end road accidents are always being trumpeted but it seems the situation is not getting any better.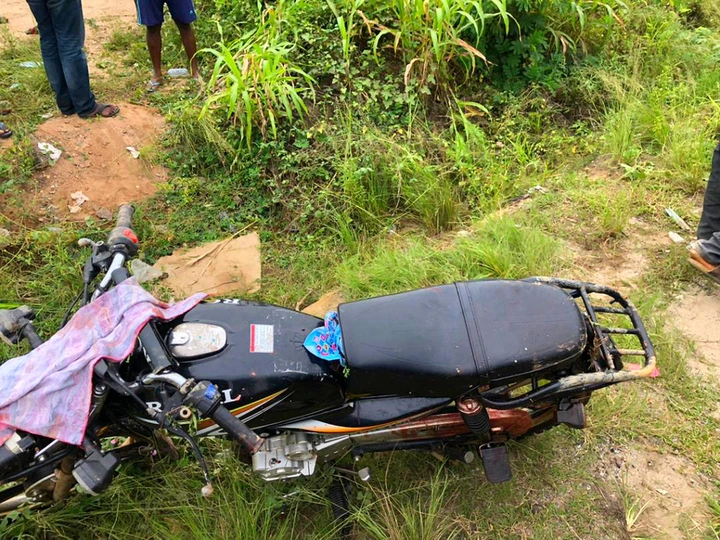 Just this morning, a 23 year old Okada rider has been crashed to death by a minibus in the Ewutu Senya district in the Central Region of Ghana. This sad incident happened this morning.
According to reports, the 23 year okada rider was on his way to take a passenger at Ewutu. Unfortunately, he collided with a minibus which has resulted in this terrible accident. The Okada Rider has been severely injured.
The okada rider has been sent to the mortuary.