General News
Paul Adom Otchere Breaks Silence On Government's Plan To Visit IMF For Financial Support
Host of Good Evening Ghana Show, Paul Adom Otchere, who doubles as the Board Chairman for Ghana Airport Company limited has reacted to the IMF brouhaha in the country.
In his recent Facebook post, Paul Adom Otchere revealed that if the Akufo Addo led government seeks the help of IMF, it would be the 18th time Ghana has seek for their financial support.
He however dropped a local phrase to express his reaction, "se enso nyame ye". This phrase can be interpreted in several ways. However, it literary means that there is nothing that God can't do.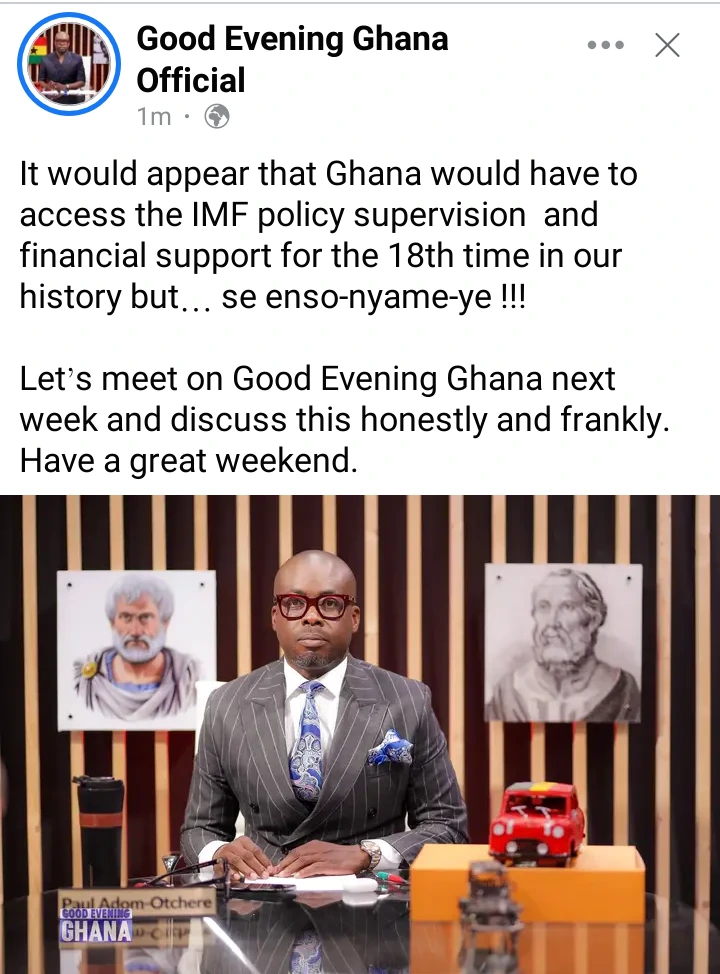 Below are some reactions to Paul Adom Otchere's message.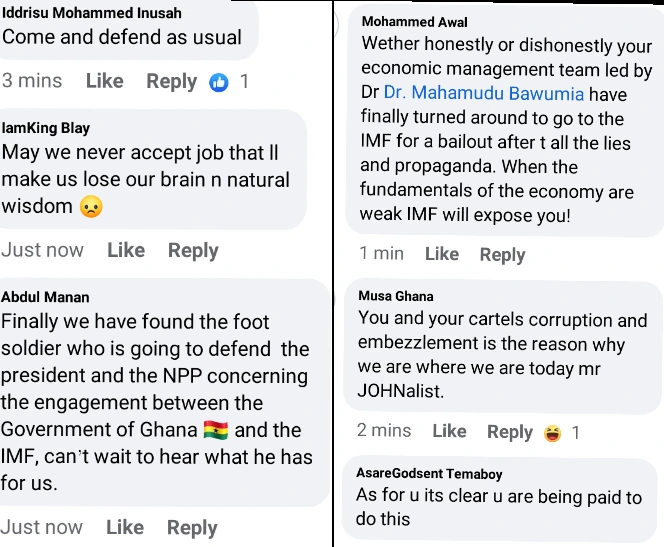 Some Ghanaians have hit hard on Paul Adom Otchere and urged him to come clear with his reaction on this. Others believe that the Akufo Addo led government has failed Ghanaians. Some added that they failed to listen to the advise of the NDC and other stakeholders.
Paul Adom Otchere is generally known to be a "one sided" journalist. This means, he has been tagged to be always supporting the ruling NPP government no matter what they do.
This comes after President Akufo Addo, through series of meetings with his advisers agreed to let Ghana seek the help of IMF for financial support. Ken Ofori Atta has therefore been instructed to commence formal talks with the IMF to see the way forward.