General News
Kevin Taylor Drops Ken Ofori Atta WASSCE/GCE Results, He failed Two Important Subject
Kevin Taylor Drops Ken Ofori Atta WASSCE/GCE Results, He failed Two Important Subject
The finance minister has been trending in the news for the past two weeks following his invitation by the speaker of Parliament Alban Bagbin to explain how the Covid-19 funds were used.
Most Ghanaians were not convinced but they took it like how it is. Again he came out to say that the E-levy couldn't reach their expectations so they are taking Ghana to IMF for a loan this didn't land well for many Ghanaians. He has been criticized as the worse finance minister ever and he should resign.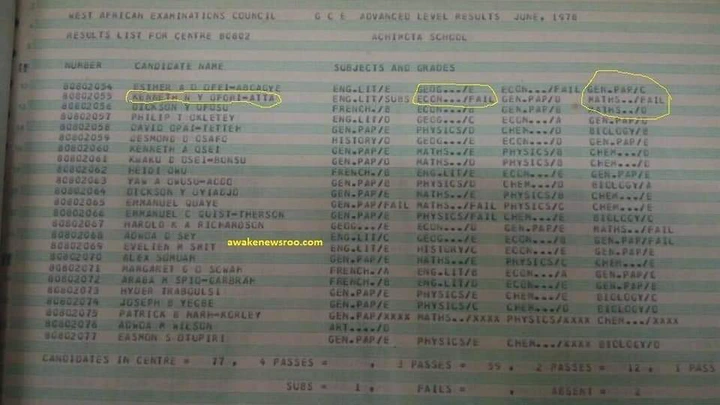 In news today the loud silence host Kevin Taylor has dropped a video of Ken Ofori Atta WASSCE/GCE Results. In the results, the finance minister failed economics and mathematics that two important subjects. How can someone who failed mathematics and economics appoint as a finance minister? He is not competent enough to run this economy due to the result in his WASSCE/GCE.
Watch video
Checkout some of the reactions from Ghanaians.