General News
Go And Apologize To Mahama For Telling Lies About Him -Paul Adom Otchere Tells Captain Smart
Go And Apologize To Mahama For Telling Lies About Him -Paul Adom Otchere Tells Captain Smart
The popularly known Ghanaian broadcast journalist has recently raised massive reactions across all social media platforms after he boldly took the privilege to finally break silence after he was unexpectedly exposed by Captain Smart for telling lies about the former President and flag bearer of the NDC, John Mahama.
"We were raised in Burma camp; we were raised to be fearless and not concord lies about somebody and gives it to somebody. This is from Kobby Fiagbe and not from Captain Smart himself but he seems to be quoting him. We know Kobby so I believe that he is speaking the truth; Yes, we believe Kobby is speaking the truth and the other truth is that I have not participated in any such thing with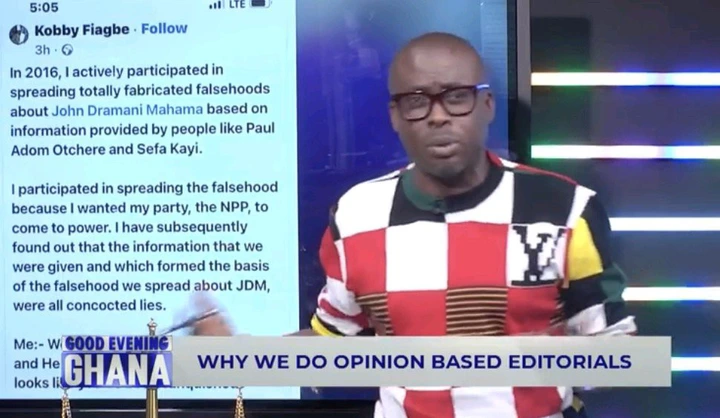 That is not true, it's a total fabrication and absolute falsity. Captain Smart, you may go to John Mahama and apologize; go and apologize to the politician for telling lies about him and look for the people who gave you those lies to tell because it's not me; we have not done anything together", Paul Adom Otchere emphatically revealed.