A lecturer at the University of Ghana Professor Ransford Gyampo has waded into the ongoing comments purpoted to have made by Okyehene. Prof has quizzed if Okyehene actually believe that the critics of Akufo-Addo are Villagers and wizards.
In a post shared on his official Facebook page on Monday, 24th October 2022 he wrote;
"Dear Okyenhene, do you truly believe the critics of NADAA are villagers and wizards? You are among the few we will run to when there's conflict."
Prof Gyampo advised Okyenhene be above this statement, and let his comments be neutral, unifying and seasoned.
Background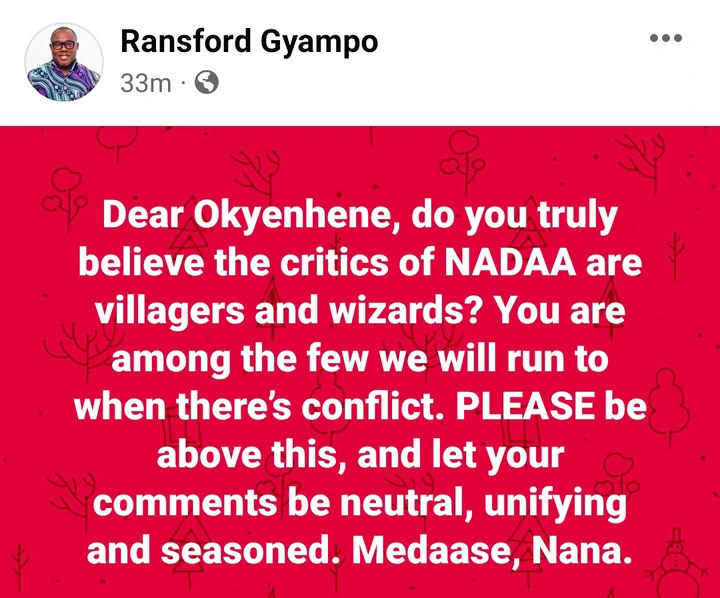 In a viral audio, the Okyehene, Osagyefuo Amoatia Ofori Panin II extolled President Nana Addo Dankwa Akufo-Addo for his good work. He passed a comment that those who don't see the good works of president Akufo-Addo and keep criticizing the President are villages and wizards.
Many people have criticized the king for his comments whilst others are of the view that people has misinterpreted what the king said. Some says Okyenhene was specific. For the sake of precision He specifically referred to those who insult the Prez just because he's fighting galamsey. I wouldn't have gone that route of communication tho.