President Akufo-Addo is gradually grabbing the title as the most vilified president of the Fourth Republic. The president has come under so much pressure from all sectors of the country. Currently, the country is trying to negotiate a deal with the International Monetary Fund to bailout Ghana from her economic mess. Labor unions have also risen up to demand for cost of living allowance.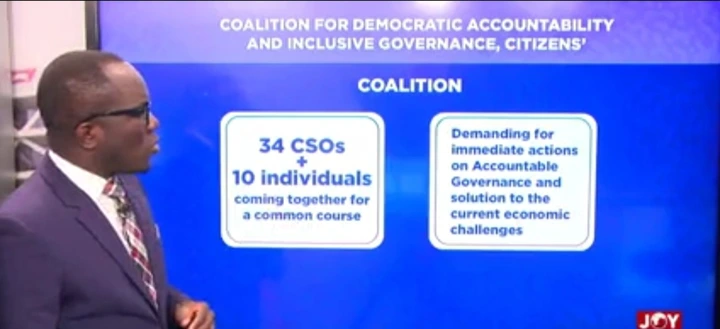 Well, in a new development a new Civil Society Organization has been formed. It is made of a number of other CSOs and individuals. The different units have come together to form the Coalition for Democratic Accountability and Inclusive Governance, Citizens'. It has about 34 CSOs which include IMANI Africa, Centre for Democratic Development CDD, ACEP, TUC, OXFAM, Ghana Integrity Initiative, Fourth Estate, Arise Ghana etc.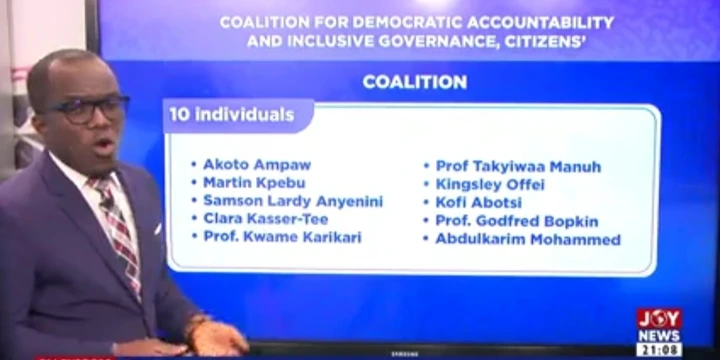 Some individuals who have also joined the group include Akoto Ampaw, Martin Kpebu, Samson Anyenini, Kofi Abotsi, Prof. Takyiwaa Manuh and many others. The group is calling on the government to do the right thing to save the country and the citizens. In a letter sent to the Auditor General, they called for him to surcharge. In 2021, the Auditor General said unaccountable monies from Ministries, Departments and Agencies have risen from 12.8 million to over 17 million cedis.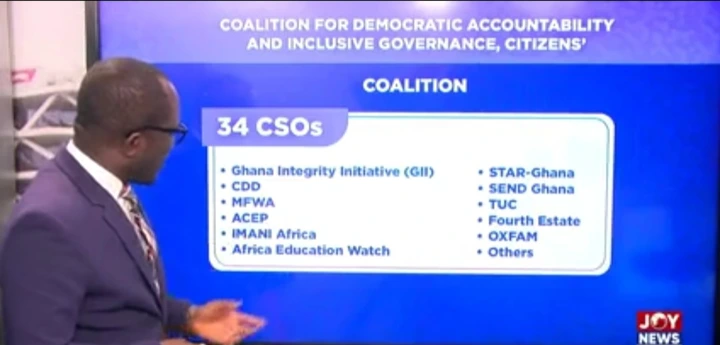 According to the new coalition President Akufo-Addo needs to act now and restore the economy. They have announced they will keep mounting pressure on government. They have spoken against the corruption, embezzlement and misappropriation prevalent in the country. They called the president to act now and save the country from crumbling.
Source: operanewsapp